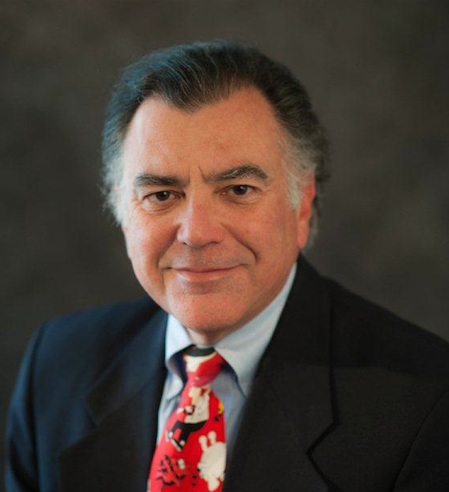 I have a unique blend of Silicon Valley entrepreneurial business experience and years of non-profit Board leadership, combined with a lifelong commitment to public service and a passion for education.
My professional career has been spent as a serial entrepreneur, starting innovative companies using disruptive technologies to solve problems in new and interesting ways. I am proud that in my career I have helped directly create over 1000 new jobs, generating over $250 million of income for my employees, and produced over $1.3 billion in equity returns to my investors.
Most recently I was the founder and CEO of Maverix Biomics, Inc., a San Mateo-based big data analytics software company. Maverix provided cloud-based platforms for analyzing genomic sequence data from all types of organisms for research and clinical applications.
Previously I was the founder, CEO, and Chairman of QuickHealth, Inc. QuickHealth transformed the delivery of primary medical care, particularly for those who don't have health insurance. The QuickHealth physician provider-based model, located in convenient high traffic retail locations, provided affordable access to health care on a drop-in, no-appointment-necessary basis seven days a week on a cash-pay basis (no health insurance necessary). Our first location was in San Mateo, at the corner of 41st Avenue and El Camino Real, and we grew to 18 locations throughout California. From 2005-2009 QuickHealth completed over 150,000 patient encounters and generated over $10 Million in revenue. My concept for QuickHealth was recognized as one of the "Ideas of the Year" in 2006 and "Ideas of the Decade" in 2010 by the New York Times.
Prior to founding QuickHealth in late 2004, I was the co-founder, interim CEO, Executive Vice President, and Chief Technology Officer of Docent, Inc., a pioneer in on-line learning software, enabling organizations to improve their performance through effective deployment of knowledge. I led the company from its inception in 1996 through a successful initial public offering in September 2000. As one of the key members of the team that took Docent public, I worked directly with our investment bankers and after our IPO I helped create our investment policy and hired the firms that managed the investment of hundreds of millions of dollars of our cash. In March 2004, I retired from the company at the close of the merger of Docent with its leading competitor (Click2Learn, Inc.), forming SumTotal Systems, Inc. (now part of the SkillSoft Group).
I was previously CEO of Talarian Corporation, a software company that went public and was ultimately acquired by Tibco Software, Inc. I was also founder and president of AlmondSeed Software, and co-founder of V.I. Corporation, which was acquired by Dynatech Corporation, a New York Stock Exchange-listed company.
In addition to serving on the board of directors of a publicly traded corporation, I have also served on the board of numerous privately held companies.
There's a lot more to my life than my business career. Even before I graduated from college I enjoyed spending my spare time working as a volunteer and in public service.
Currently I'm serving in my fourth term on the Board of the San Mateo County Community College District (including serving as Board President three times), and my motivation continues to be seeing the amazing accomplishments of our talented students, who make the most of the opportunities made possible by our District and the voters, taxpayers, and residents of San Mateo County. In 2017 I earned the Community College League of California's Excellence in Trusteeship certification.
I currently serve on the Boards of three other non-profit organizations:
Since 1998 I've been on the board and served as Chair of the California State Parks Foundation, a statewide member-driven organization. I've been a leader in improving access to state parks for California's increasingly diverse population, advocating for improved funding for California's 280 state parks, and fighting to protect our state parks from threats such as toll roads, high-speed rail, power lines, and other development.
In 2012 I became a founding board member of the Beyond Barriers Athletic Foundation, helping save lives by giving scholarships for swim lessons and changing lives by supporting lifeguard training, swim team and water polo for over 10,000 underserved children at community pools, primarily in San Mateo County and surrounding areas. BBAF's scholarships address the aquatic inequities that exist in our local neighborhoods; helping under-resourced families who would otherwise not be able to participate in water safety programs become water safe and enabling these children to move into structured after-school programs such as water polo and swim teams, along with training to become lifeguards so that they may obtain local employment.
In 2016 I was invited to join the Board of the Quantum Leap Healthcare Collaborative and currently serve as Board Chair. Quantum Leap was established as a collaborative between medical researchers at the University of California, San Francisco and Silicon Valley entrepreneurs. We sponsor the innovative I-SPY Clinical Trials for Breast Cancer and COVID-19, clinical trial matching programs including BreastCancerTrials.org, and other programs that integrate high-impact clinical research with patient care to improve and save lives.
Serving on four non-profit Boards takes up most of my time now, but here are some of the activities and organizations I've been involved with in the past.
I also serve on the President's Council of Skyline College in San Bruno, and have previously served on the San Mateo County Office of Education Internet Task Force. I was also a member of the 1997 San Mateo County Civil Grand Jury, which gave me the opportunity to learn about the many different agencies in our County government and how they work together.
I've also been a keynote speaker at numerous industry events and conferences and have been a founding member of the board of directors of the Convenient Care Association and have served on the national board of directors of the American Electronics Association.
Some of my prior community service includes serving as a Board member of the Silicon Valley/Monterey Bay chapter of the Leukemia & Lymphoma Society. In 2001 they were kind enough to name me Silicon Valley Man of the Year. I've also served on the Boards of Charge Across Town, the Volunteer Center of San Mateo County, the Symphonix League of the San Francisco Symphony, the supervisory committee of the Stanford Federal Credit Union, and as a volunteer fundraiser and national chair for the Stanford University School of Engineering Fund. I'm honored to have been a recipient of the School's Frederick E. Terman Achievement Award. I also received the Stanford Associates Outstanding Achievement Award for my efforts honoring alumni killed in the Korean and Viet Nam wars.
While this is a non-partisan office, I do want to point out that I am a past member of the San Mateo County Democratic Central Committee.
To me, doing multi-sports means more than just endurance athletics; it's a lifestyle.
In my spare time I enjoy competing in endurance athletic events to raise money for charitable causes. Some of my personal highlights include completing an Ironman triathlon in 2004 and finishing the Boston Marathon in 2005. I'm pretty sure that I'm the first person to have ever completed a sanctioned triathlon in each of the 50 United States and the District of Columbia. Most recently, during the COVID-19 pandemic shelter-in-place, I completed a Virtual 5K run in each of the 50 United States and the District of Columbia to raise money for charity. In addition to having completed over 170 triathlons in the past 21 years, I have served on the Southwest Regional Council of USA Triathlon, which is the sanctioning body of the sport for the United States and chooses the US triathletes for the Olympics. I'm also a member of the USA Triathlon Century Club. The picture to the left shows me running down Pennsylvania Avenue in Washington, D.C. during The Nation's Triathlon.
In terms of my educational background, I hold a Bachelor's degree with distinction and a Master of Science degree, both from Stanford University. I also attended public schools growing up, and was the Valedictorian of my class at Florida High School in Tallahassee, FL.
I first moved to San Mateo County in 1981, and I currently live in Hillsborough with my spouse Terilyn Hanko. She is a fabulous person who has also held elective office and is herself a dedicated volunteer in the community. I'm very proud of her.